What's the thing that inspires you the most? There are a lot of things that can inspire all of us, like quotes from great people, stories from people that have accomplished their goals, seeing the beautiful nature that remind us how lucky we are to be alive.
When it comes to getting motivation, short quotes and sayings are the sources which is very used. In the next 20 quotes, you will read one of the best inspirational words, which will give you self-confidence and power to overcome everything.
At the moment when you read those best inspirational words, try to be focused on what they are telling to you. When you are very focused on the words that you are reading, you will find them very powerful and then you will see why we call them the best inspirational words.
Before reading these inspirational quotes and wise words about life, do you want to have a WordPress website and make some money? Of course, you want, but you don't know how to? Don't worry, there are professionals that will do that job for you. Hire a professional on Fiverr and you will have the best and incredibly good-looking and responsive website. Don't wait, start your website now: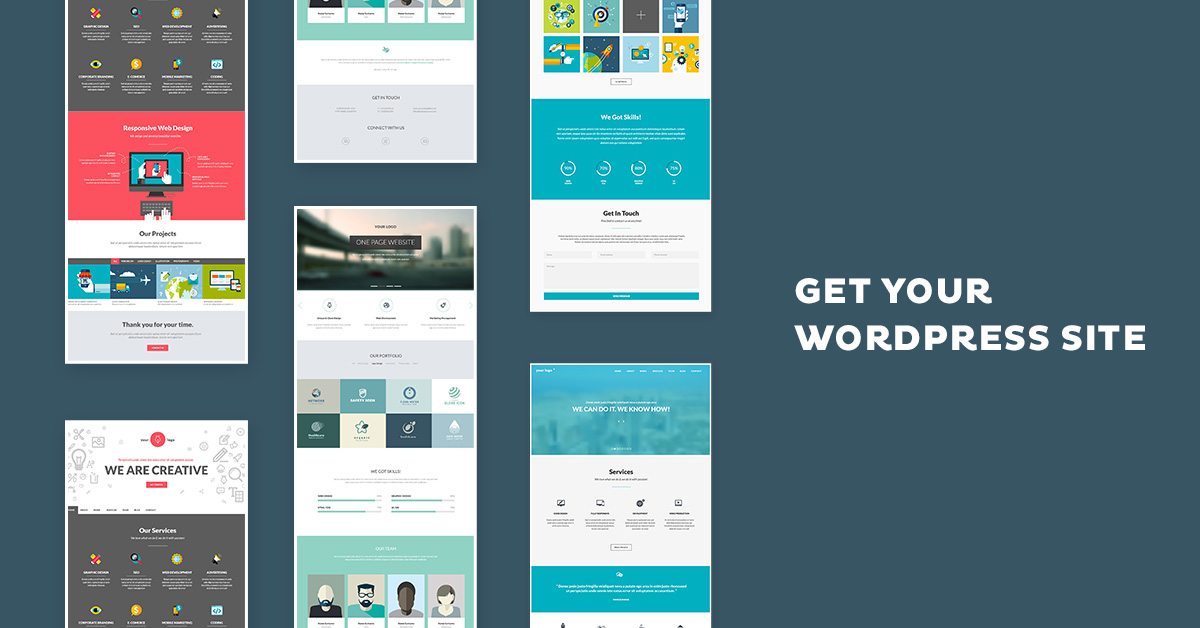 You can have a website for quotes and motivation too. It's easy. Also, I'm very sure that these best inspirational words will inspire you and motivate you a lot to start your online business.
So, because these are powerful quotes about life, I suggest you read these 20 quotes and start living your best life.
Best inspirational words:
1. What people think of you is not important. What you think about yourself means everything!
2. Decide what you want to be and don't stop until you get there.
3. Someday you'll look back and understand why it all happened the way it did.
4. You'll never be brave if you don't get hurt, you'll never learn if you don't make mistakes, you'll never be successful if you don't fail.
5. If your time is limited, why waste it living someone else's life.
6. Two roads diverged in the woods, and I took the one less traveled by, and that has made all the difference.
7. Accept what is, let go of what was and have faith in what will be.
8. When achieving your goals is more important than partying, welcome to the 1% club.
9. Be patient sometimes you have to go through the worst to get the best.
10. The best thing I ever did was believe in me.
11. A bird sitting on a tree is never afraid of the branch breaking because its trust is not in the branch but in its own wings.
12. Be so busy improving yourself that you have no time to criticize others.
13. The best view comes after the hardest climb.
14. You are braver than you believe, stronger than you seem, and smarter than you think.
15. Sometimes the best thing you can do is not think, not wonder, not imagine, not obsess. Just breathe and have faith that everything will work out.
16. Sometimes the chains that prevent us from being free are more mental than physical.
17. The ones who are crazy enough to think that they can change the world are the ones that do.
18. You can't always wait for the perfect time. Sometimes you must dare to jump.
19. The days that break you are the days that make you.
20. It's what you do in the dark that puts you in the light.
---
One more thing before closing this article. Are you thinking now to start a website or blog? You know what, we have something for you. In fact, we have for you the best-offered tips for how to make a website ever.
This comprehensive guide offers a thorough view of key knowledge and detailed insight. This Guide introduces everything you want to know to be successful with the Website. Highly recommend this book right now, because it will change your life and make you a millionaire if you use it right and smart. You have nothing to lose, only to gain. Buy it now:

Website 42 Success Secrets – 42 Most Asked Questions On Website – What You Need To Know – $15.49
Retail Price: $24.99
You Save: $9.50
I hope our tips and wisdom deep quotes will help you a lot and will change your life. They changed my life personally, so these quotes can change your life too.
Don't forget that your life can be changed and filled with inspiration, but that depends only on you. You are the creator of your own life and your own future. Everything that will happen to you in the future, will depend only on you and nobody else.
Believe in yourself, be smart, be very educated and open-minded and dream big. You have to remember that "what you think, you such is life".